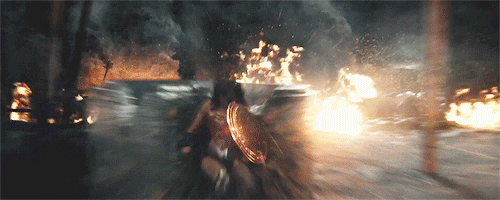 I love reading fantasy/paranormal/sci-fi books. All my friends know that. It all started when I picked up The Goblet of Fire by JK Rowling. Since then, contemporary stories held no grip on me anymore. They're just not exciting enough, not action-packed and definitely have no glitter glue! :)
Then you come across gems from out of nowhere and you find yourself defenceless and can't help but fall in love. Here's a few I've come across lately that I hold close to my heart.
1. Back of Beyond by Neeny Boucher
Dina Martin and Nicholas Riley are total opposites. She's the good girl with the perfect grades and he's the bad boy with a reputation. Growing up together with close family ties, they have been at war as long as they can remember. When the unthinkable happens, neither of them wants it. Set in a small town at the turn of the millennium, this story is about family and friendship, the love of music and how sometimes who you don't want, is exactly who you need.
https://www.amazon.com/Back-Beyond-Complicated-Love-Book-ebook/dp/B01D0NLN8G
The blurb doesn't say much but man, I was gripped!
Read my review here:
https://www.goodreads.com/review/show/1668213016
2. Fever (Songbird #1) by Melissa Pearl
FEVER - Ella & Cole's story...

Singing in the shower takes on a whole new meaning in Melissa Pearl's first New Adult Contemporary Romance.

Ella Simmons does not want to move across the country. But she is, because her boyfriend has persuaded her to join him at UChicago to finish out her college education. Never able to tell him no, she hops on a plane and makes the trek from LA expecting to adjust to life like she's often forced to, but things are not that simple when she hears a luscious voice singing over her shower wall. His deep, sexy tenor makes her weak in the knees, spreading fire through her limbs and making her question everything about her life and relationship.

Can one voice really have that much of an impact?


Cole Reynolds is on his way out. In his final year at UChicago, the only thing he wants to do is finish school and get on with his life. But the sweet voice that interrupts his morning shower turns his world upside down. Compelled to find his shower songbird, he begins a search across campus. The only thing to distract him from this goal is his roommate's gorgeous girlfriend who's just arrived from LA - Ella Simmons.

Relationships are put to the ultimate test as future dreams are questioned and friendships are thrown on the line for love.
https://www.amazon.com/Fever-Songbird-Novel-Book-1-ebook/dp/B00KY653BQ
This one sent me to sleep with butterflies in my chest. Such a lovely feeling.
Read my review here:
https://www.goodreads.com/review/show/1402088415
3. Unforgettable by Kelly Martin

**Unforgettable—by Kelly Martin**
Maggie Millard wants to forget the past. She wants to move on from her horrible break up with the guy she thought she'd be with forever and from being called 'Margaret the Target' by one very relentless bully way back in middle school.
Except she can't move on. Not really. Her ex, Jake, is still in her classes—flaunting his new romance with slutty Kalynn. Everywhere Maggie looks, he's there... and Kalynn's there... and... yuck.
Enter Harry Bond— not his real name. Harry saves her when she gets incredibly drunk at a party. Harry saves her when she is confronted by Jake in the library. Harry saves her in English class.
Maggie could grow to love Harry.
The bad part? She knows nothing about him except he has a secret of his own. And his secret is one she may not be able to forgive.
Trouble Enough: A Collection is made of 3 short stories. The other two stories were fun to read but Unforgettable was the one for me. However, for the life of me, I can not find the link for this one on Amazon but this one was special to me since it started my love for romance once more
I urge you to check these three books out and I assure you, they will leave you with that warm feeling you only get when you finish a good book about love.